February Newsletter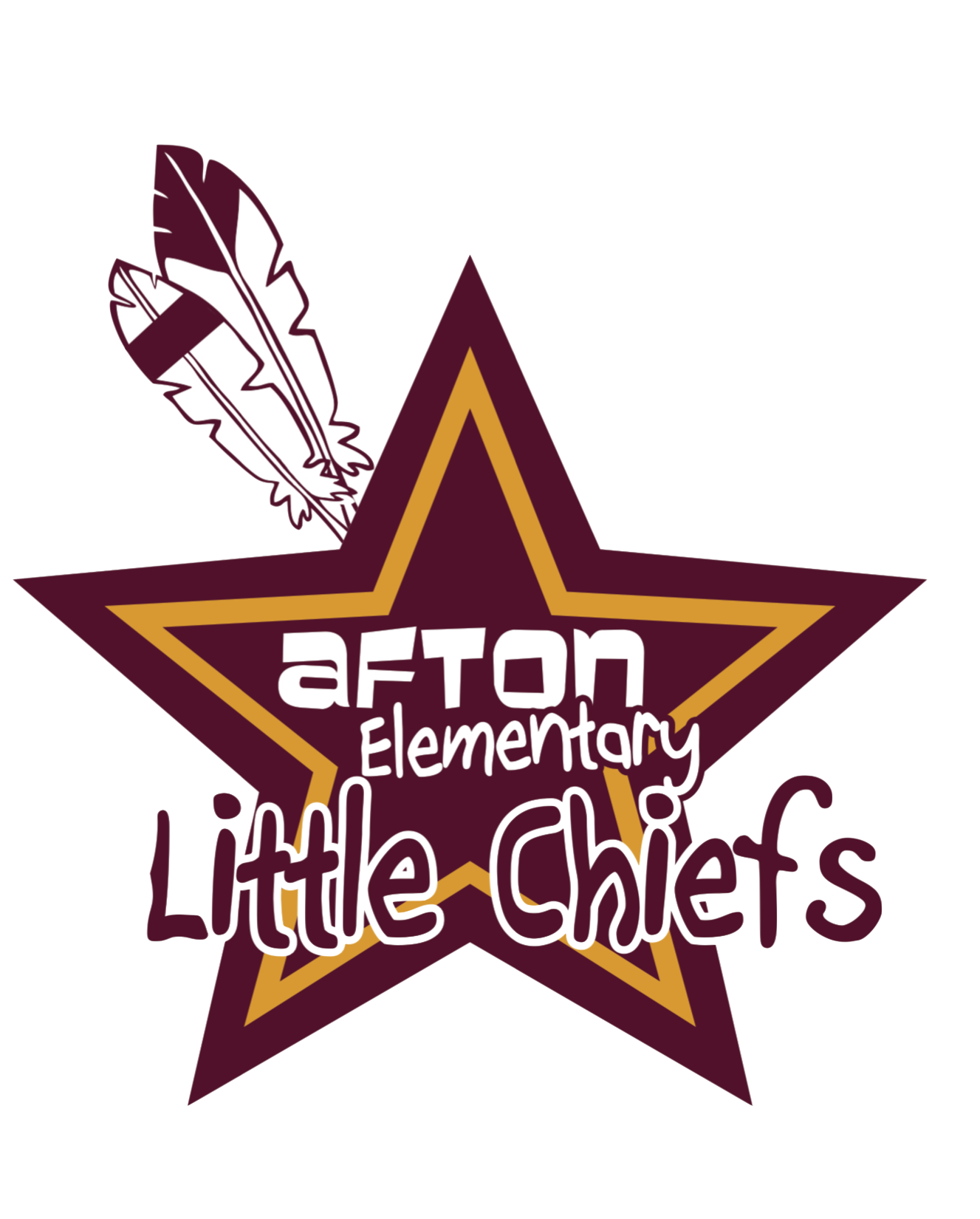 Afton Elementary Newsletter
February 2020
Coming Events
Feb. 3……1st Grade Field Trip
Feb. 5…….PTO Meeting - 8:00 AM
Feb. 6…….Kindergarten 100 Day
Celebration
Feb. 7…….No School
Feb. 13……Honors Assembly
Feb. 14…….Valentine's Day
Feb. 17…….President's Day
Feb. 18…….Parent Teacher Conference
Feb.19……..Parent Teacher Conference
Feb. 21…….No School
Feb. 24…….AR Celebration
Feb. 27……..2nd Grade Field Trip to Elk
Refuge
Feb. 28…….No School
Parent Teacher Conference
Afton Elementary is using PTCFast.com to make parent-teacher conference signups as convenient as possible. Please enter the following web address into your browser window:
https://ptcfast.com/schools/Afton_elementary
If you do not have internet access, please contact us via phone at 307-885-8002.
In order to make conferences as efficient as possible for parents and teachers, we will only be accepting scheduled appointments.
PTO News
"Happy Valentines Day from the PTO!  Our PTO meeting for February will be on Wednesday the 5th at 8:00 in the conference room by the front office!  We've got several fun things to plan for the remainder of the year!  We'd love to have you join us!"
Media Center News
Earning their Independent Readers are: Waylon Clark, India Burch, Wyatt Johnson, Isaac Theriault, Owen Esplin, Jace Carter, Robert Erickson, Grey Frome, Henry Voss, and Preston Jorgensen.
1st Honors: Christian Gordon, Jacob Lainhart, Jace Mitchell, Harper Hale, Zoey Mendenhall, Dawson Probst, Maggie Clark, Garrett Lancaster, Deegan Barber, Ellie Martin, Calvin Parsons, Bridger Putnam, Phoebe Kucharek, and London Heiner.
2nd Honors: Keladry Johnson
Math
The following students have passed off their timed math facts.
Addition: Ellen Chappell, Maggie Clark, Dylan Cook, Kenna Dance, Trace Draney, Harper Hale, Ian Hardesty, Rachel Hirschi, Cayden Jensen, Ayvree Lewis, Payten Linford, Emma Mattson, Dawson Probst, Mercedes Skinner, Alice Stauffer, Caelyb Whipple, Hadley Brog, Amelia Coles, Ethan Dutton, Ryder Heap, London Heiner, Porter Hepworth, Bridger Johnson, Taylee Johnson, Xander McCaslin, Destiny Oseguera, Tyson Parsons, Audrie Resendiz, Nora Shumway, Mya Stewart, Quill Taylor, and Bradon Tolley.
Subtraction: Kyla Campbell, Maggie Clark, Coy Cranney, Trace Draney, Harper Hale, Adalynn Hill, Rachel Hirschi, Israel Jirak, Payten Linford, Oakley Mackay, Kiptyn Major, Ellie Martin, Dawson Probst, Tiberius Saltzman, Rylan Sessions, Caelyb Whipple, Londyn Buchanan, Jackson Carter, London Heiner, Andrew Hoopes, Keladry Johnson, Stetson Johnson, Taylee Johnson, and Tyson Parsons.
Multiplication: Lukas Allred, Deegan Barber, Ryder Heap, London Heiner, Porter Hepworth, Paisley Hollingsworth, Taylee Johnson, Zuzu Magana, Aibree Peavler, Kamree Peavler, Bridger Putnam, Lucas Roniger, Briggs Smith, and Bradon Tolley.
Division: Lukas Allred, Deegan Barber, Samuel Dugan, William Erickson, Arabella Hardesty, London Heiner, Taylee Johnson, and Briggs Smith.
The following have received a gold coin for passing off all of their math facts for their grade.
Gold: Deegan Barber, Samuel Dugan, Reggie England, Arabella Hardesty, Kyla Campbell,
Maggie Clark, Coy Cranney, Trace Draney, Harper Hale, Adalynn Hill, Rachel Hirschi, Israel Jirak, Payten Linford, Oakley Mackay, Kiptyn Major, Ellie Martin, Dawson Probst, Tiberius Saltzman, Rylan Sessions, and Caelyb Whipple.
Nurses Corner
Dear Parents,
There are several viruses going around. Some make a person cough, others cause nausea and vomiting and others cause diarrhea. If your student or family member can not keep clear fluids down, please seek medical attention. If they have a fever over 100.5 and are coughing and lethargic, please seek medical attention. Call the doctor before going to the office and make sure the person who is sick, wears a mask.
How to avoid getting sick:
• Good handwashing (at least 20 seconds, concentrate on cleaning your fingertips and
thumb along with the palms of your hands.)
• Drink plenty of water to keep hydrated
• Sleep is vital. Please help your students retire to bed early with a calming routine prior
to bedtime to help them sleep
• Good nutrition – avoid the processed foods and sugars. Encourage plenty of raw
fruits and vegetables.
• Flu shots are still available and effective. It is recommended that children and adults
receive this vaccination for both Influenza A and B.
Please remember, if your student has a temperature over 100, or is vomiting, or has drainage coming from their eyes, or has a rash with pustules, he/she should not be in school! Please remind your students to bury their coughs/sneezes in their shoulder and wash their hands!
Reading
Would you like to know more about how, what and why we teach the way we do at Afton Elementary?
Here are some opportunities we have for you…
Feb 5, 8:00 am
You could choose to join us at our next PTO meeting to discuss the needs assessment of Afton Elementary and share ideas about how to better serve our community.
Feb 17, 2:00-2:30 pm
Or, our 3rd Grade students will be facilitating a discussion about their school day, including how and when their groups for Math, Reading and Writing happen, for their parents on Monday, Feb 17 from 2-2:30.
Feb 18-19, 8:00-11:45 am and Feb 19, 4:00-7:00 pm.
Join us during instruction. You can come observe reading across disciplines or direct reading instruction on Feb 18 or 19 during the school day. We can discuss together your child and how we can help them. I will also be available again from 4-7 pm on Feb 19 as you attend Parent-Teacher Conferences. Your child can receive a free book from your participation.
March 2, 6:00-7:00 pm
Or, last but not least, we would love to enjoy a family night with you from 6-7 pm on Monday, March 2 to kick off our literacy week and celebrate Dr. Seuss' birthday. We'll have games and activities involving some tongue twisting alliterations, rhyming, sharing Dr. Seuss stories, crafts, and a small, sweet tweet that celebrates our love of the Cat in the Hat. Your family can share their commitment with others of how you make learning to read and sharing reading as a family or recommit to helping your child during their journey toward literacy.
We want your child to love learning! Your part in this process is important!
Please join us as your schedule allows!