As our children grow, most of us see charts like the one below. Doctors weigh our children and measure how tall they are. This chart shows where our child compares to other children and how fast they are growing. These charts help doctors understand if our children are growing properly or if something may be wrong, enabling them to do something to help as soon as possible.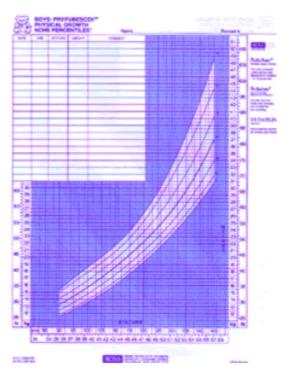 Doctors use children's height and weight as
"Well Checks", or vital signs of development. We all know how important it is for our children to "grow" in reading and math. In fact, successfully learning to read at an early age is probably one of the most important factors in a child's learning, both inside and outside of school.
As part of our goal to ensure that our students receive the best instruction, we will use an assessment and reporting system called aimswebPlus. On a regular basis, our school is going to collect "Well Check" information. The "Well Checks" are simple and accurate. We like to think of it as taking your child's reading and math temperatures. This information will help us adjust the level and intensity of instruction to the needs of each student.
Who will be tested?
Each fall, winter, and spring, all students will take the aimswebPlus tests. For students identified as needing additional instruction, we will monitor their progress frequently, testing at least once a month and as often as once a week. If a student is not showing sufficient progress, we can then make changes.
How much time will all this testing take?
This sounds like a lot of testing time, but these tests are very brief—most take only 1 to 3 minutes to complete. The tests can be this brief because, unlike tests that measure in detail how a student performs in a variety of skill areas, aimswebPlus assesses the basic reading or math skills that are good indicators of overall performance.
If my child is identified as "at risk" and receives extra instruction, does that mean that he or she will be assigned to Special Education?
No, not necessarily. We want to get students extra help early, before qualifying for special services—and especially before they have a chance to fail. However, if progress monitoring shows that a student is not improving as expected, despite changes to instruction, these findings can suggest that further evaluation could be helpful and may result in qualification for Special Education.
What do I need to do to prepare my child for testing?
No special preparation is required, other than preparing for school as on any other day. The testing takes a short amount of time and will not be a big event for your child.
How can I get additional information on how aimswebPlus is being used by the school?
If you would like additional information or have any questions or concerns, please contact your child's teacher or the school principal.